Can Broken Plumbing Fixtures Really Raise My Utility Bill?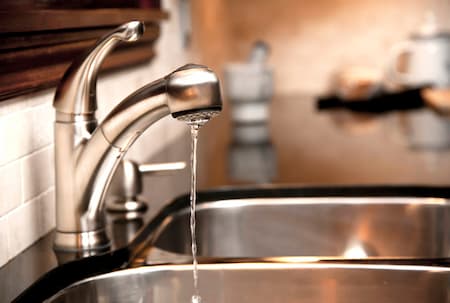 Broken plumbing fixtures can raise your utility bill by anywhere from 5% to 100%, depending on the age of the fixture and how much it has failed. On average, they'll raise your bill by somewhere between 10% and 20%. This blog post is all about the impact broken plumbing fixtures have on your utility bill—an often-overlooked cause of high electricity bills.
Why can broken plumbing fixtures raise your utility bill?
The main culprits of high utility bills are things that are out-of-date, inefficient or lack the latest improvements. And that's kind of what happens when your plumbing fixtures get older—they're less efficient and more likely to break down. The average American family has more than $2,200 in unproductive plumbing in their home that costs them about $550 per year.
How Much Does It Cost To Fix Broken Plumbing Fixtures?
It depends on the age of the fixture and the extent of its damage so be sure you get top-notch fixtures from your plumber. You can consult with your plumber for advice on which fixtures will fill your needs best and if they'll be an appropriate replacement for your current ones.
The average cost for a broken fixture is around $80 to $100, but that can vary depending on the extent of its damage. The older the fixture, the more extensive its damage and the higher the cost to replace it. For a showerhead, it can be anywhere from around $20 to over $150, and toilets can be anywhere from around $30 to over $100.
Factors that influence how much you will pay for broken plumbing fixtures:
Whether you have a brand-new or brand-new old home

Your age of your home

The type of faucet installed in your home (brass vs. plastic)

The type of toilet installed in your home (flush vs. bidet)

The age of the fixture(s)
What Are Some Possible Causes Of Broken Plumbing Fittings?
Possible causes of broken plumbing fittings include improperly rinsed or damaged pipes, unsuitable pipe materials, corrosion, rust accumulation in the plumbing system, over pressurizing the pipes which can cause parts to fail due to stress. If you're experiencing broken plumbing fittings at your home or business property, contact Top Quality Plumbing for help.
Need a Plumbing Expert?
Call Top Quality Plumbing!

Plumbing Tips & Tricks
Should I DIY My Bathroom Faucet Installation?

You depend on your faucet for drinking water, bathing, and washing dishes. But when it stops working properly, you need to act fast to avoid the spread of mold or the growth of rust. And if you've ne […]
Does My Water Heater Need To Be Replaced?

Do you experience sudden spikes in water temperature? Are you concerned about a leak? Does your water heater seem to run hot and keep going out? If you answered yes to any of these questions, it migh […]

Contact Us Today
Call Your Trusted Spring Lake Plumber Today!