Premier Sewer Line Repair & Replacement Specialists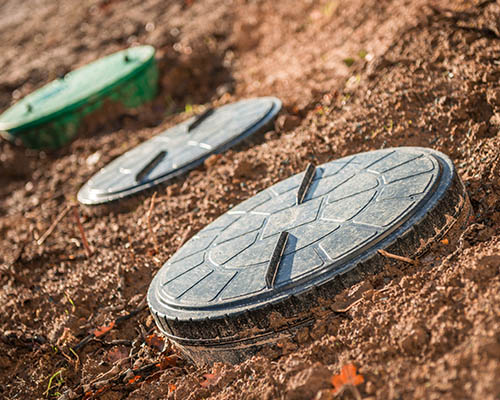 When you need quality sewer line repair services at reasonable prices, turn to Top Quality Plumbing, the most trusted name in plumbing services in Spring Lake. We offer plumbing installation and replacement, sewer line repair and replacement--as well as upgrades for your existing system. We work with a wide range of homeowners and commercial customers, and we also repair toilets, install plumbing fixtures, and replace your faucets. We know you need dependable service, which is why all work is completed by licensed, experienced professionals. Our sewer contractors specialize in water line repair and replacement, including diagnosing and locating sewer leaks, repairing or replacing sewer lines, and repairing or replacing failing or defective sewer pumps. No matter what kind of plumbing project you have, we've got it covered. We offer free estimates, and we stand behind our work with guarantees. We're the #1 plumber for Spring Lake residents, so give us a call today!
Replacement Sewer Lines
A sewer line is a basic plumbing service and feature for your home. After all, how many of our homes go an entire day without flushing the toilet or taking a shower? If your sewer line ever gets clogged or damaged, you need to maintain it as soon as possible. That's because sewer lines are responsible for carrying away three things:
Wastewater - water that is no longer required for its original purpose

Sewage - wastewater with solids in it

Stormwater - rain or melted snow
Unfortunately, you might find yourself in need of a sewer line repair even if your sewer line isn't clogged. When a repair is needed, your home's pipes can cause damage, including:
Loss of water pressure

Siphoning of water from the house flow

Damage to the heating and cooling system

Damage to your water heater
The best way to keep your home safe from these kinds of problems is to hire a professional plumber who can safely do a sewer line repair for you. You should never attempt a sewer line repair on your own because the pipes in your home are extremely dangerous and can be very unforgiving if you mistake them for anything else. If you require replacement sewer lines, reach out to our qualified plumbing technicians at Top Quality Plumbing.
Need a Plumbing Expert?
Call Top Quality Plumbing!

Plumbing Tips & Tricks
Should I DIY My Bathroom Faucet Installation?

You depend on your faucet for drinking water, bathing, and washing dishes. But when it stops working properly, you need to act fast to avoid the spread of mold or the growth of rust. And if you've ne […]
Does My Water Heater Need To Be Replaced?

Do you experience sudden spikes in water temperature? Are you concerned about a leak? Does your water heater seem to run hot and keep going out? If you answered yes to any of these questions, it migh […]

Contact Us Today
Call Your Trusted Spring Lake Plumber Today!