Gas Line Repair & Replacement By Industry Experts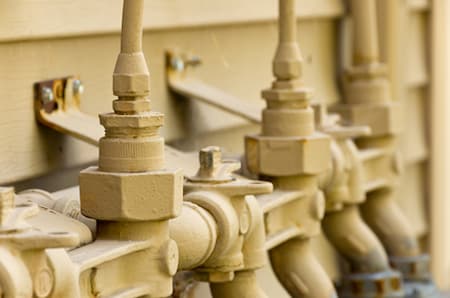 When you need plumbing that is trustworthy and professional, you can trust our Spring Lake plumbing company. With top-quality equipment and years of experience, we provide free estimates for all work performed. We are recognized experts in gas line repair & replacement, offering premium customer service to Spring Lake residents. We combine our industry experience with state-of-the-art technology to get more gas lines repaired faster with less disruption to your home or business. When you trust your gas line repairs with us, you can feel confident knowing that you are working with the right team. As a gas line repair and replacement company, we are committed to providing exceptional service at affordable rates. In addition, our experienced plumbers are trained to handle any emergency gas line repair job with ease. If you think you may have a gas line repair need in your home or business, we want to be your first choice for gas line repair in Spring Lake!
Replacement Gas Lines
Top Quality Plumbing proudly serves the Spring Lake community with quality installation and upkeep of all your plumbing needs. From water main breaks to sewer line repair and replacement, our plumbers have seen it all. We're here to help with any of your needs, from complex projects to minor plumbing repairs. One of the best ways to avoid repair issues is by having your gas pipes routinely checked for leaks, corrosion, and proper installation by licensed contractors. We are the plumber for Spring Lake residents that want to work with a company that takes great pride in providing dependable, on-time service at a competitive price. Contact us today for more information on how we can help you address your gas line repair needs. Get the job done right the first time!
Need a Plumbing Expert?
Call Top Quality Plumbing!

Plumbing Tips & Tricks
Should I DIY My Bathroom Faucet Installation?

You depend on your faucet for drinking water, bathing, and washing dishes. But when it stops working properly, you need to act fast to avoid the spread of mold or the growth of rust. And if you've ne […]
Does My Water Heater Need To Be Replaced?

Do you experience sudden spikes in water temperature? Are you concerned about a leak? Does your water heater seem to run hot and keep going out? If you answered yes to any of these questions, it migh […]

Contact Us Today
Call Your Trusted Spring Lake Plumber Today!