Top-Rated Repair & Replacement Services For Toilets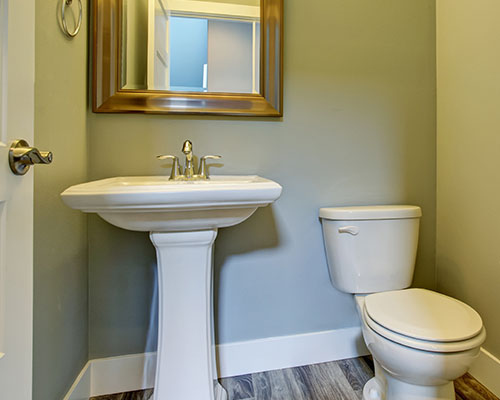 Top Quality Plumbing makes repairing toilets for Spring Lake Residents easy with our quality workmanship and experience. If you're in need of a reliable Spring Lake plumber that does more than one job, the team at Top Quality Plumbing is here for all your plumbing needs. Whether it's a simple toilet repair or your bathroom or kitchen requires new faucets, we're the ones you can always count on. We've got the best team of plumbers who are licensed and insured to ensure that you're always in good hands. Our dedication to customer service is unmatched, so give us a call if you're having issues with your toilets, whether it's an emergency or just for routine maintenance.
Toilet Repair
Our team provides top-of-the-line toilet repair services to ensure that your issues are resolved fast and correctly the first time. Our highly trained, insured plumbing professionals bring both expertise and efficiency to each job they take on. We offer both residential and commercial toilet repair solutions because we know that every plumbing problem is unique. As a result, our customers can rely on us to give honest, straightforward estimates backed up by the Top Quality Plumbing reputation for excellence.
Replacement Toilets
Even with regular use, toilets can still run into issues that need repair. A leaky toilet may not immediately appear to be a major issue, but it can cause damage to your floors, woodwork, cabinets, and sub-floor over time. For this reason, broken commode issues are best handled as soon as possible. Top Quality Plumbing has what it takes to replace your faulty toilets. We offer great service and the best prices around. Our technicians are skilled at dealing with major issues that require replacing damaged or ruined systems. It's always best if you call us as soon as you notice a problem with your toilet to prevent aging damage from becoming worse. No matter what your toilet needs are - whether it is repair, installation, replacement, or anything else - we will take care of it efficiently at a price any budget can afford. Get in touch with us today for a free estimate!
Need a Plumbing Expert?
Call Top Quality Plumbing!

Plumbing Tips & Tricks
Should I DIY My Bathroom Faucet Installation?

You depend on your faucet for drinking water, bathing, and washing dishes. But when it stops working properly, you need to act fast to avoid the spread of mold or the growth of rust. And if you've ne […]
Does My Water Heater Need To Be Replaced?

Do you experience sudden spikes in water temperature? Are you concerned about a leak? Does your water heater seem to run hot and keep going out? If you answered yes to any of these questions, it migh […]

Contact Us Today
Call Your Trusted Spring Lake Plumber Today!