Professional Quality Water Heater Repairs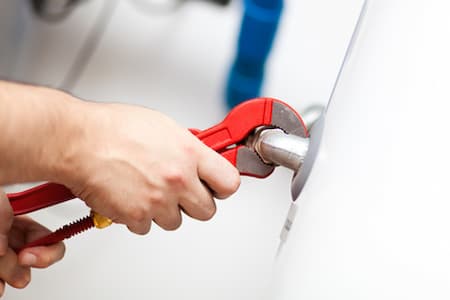 Top Quality Plumbing is your trusted source for water heater repairs in Spring Lake. Our customer service team is available today to take your call, answer any questions you have, and schedule an appointment. With our competitive rates and quality service, there's no need to look anywhere else for water heater repairs in Spring Lake. If you're looking for a water heater repair company to service your water heater and get it back up and running for your family, look no further. You'll be partnered with a professional plumber in Spring Lake that is skilled with providing water heater replacement and repair. No task is too big or small for our water heater contractor service to tackle extensive repairs, routine maintenance, or water heater replacement needs for your residential home. We'll finish your water heater repair as swiftly as possible while remaining courteous of you and your property. Our team understands that a broken water heater is not only a safety threat in your home but also an annoyance in your everyday life. So call us immediately to schedule any water heater repairs you require for your home in Spring Lake.
Water Heater Tune-Ups And Replacements
Once a year, we recommend having your water heater tuned up. A water heater tune-up is the best approach to ensure that all of your water heater's components are in good working order. Our water heater professionals will evaluate your water heater and look for any necessary adjustments that could reduce its efficiency. By having your water heater tuned up on a regular basis, you can save money by extending the life of your water heater. While most water heaters last roughly fifteen years, if they are not repaired properly, they may fail sooner. Give us a call at Top Quality Plumbing if your water heater needs to be tuned or if you need water heater repairs or replacement. We'll take out your old water heater and replace it with a new one so you can get back to normal as soon as possible.
Need a Plumbing Expert?
Call Top Quality Plumbing!

Plumbing Tips & Tricks
Should I DIY My Bathroom Faucet Installation?

You depend on your faucet for drinking water, bathing, and washing dishes. But when it stops working properly, you need to act fast to avoid the spread of mold or the growth of rust. And if you've ne […]
Does My Water Heater Need To Be Replaced?

Do you experience sudden spikes in water temperature? Are you concerned about a leak? Does your water heater seem to run hot and keep going out? If you answered yes to any of these questions, it migh […]

Contact Us Today
Call Your Trusted Spring Lake Plumber Today!