First-Rate Plumber For Homes & Businesses In Ocean, NJ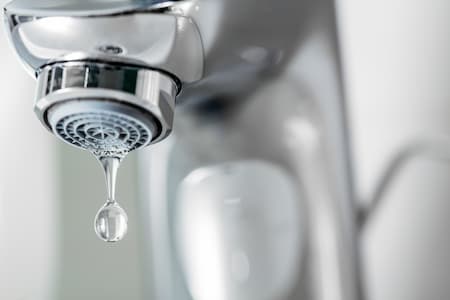 For any home or property in Ocean, residential and commercial plumbing services are essential. Do you have a clogged drain or a broken water heater that needs to be fixed? We'll assist you in determining the most appropriate course of action. You may rely on an expert plumber to install the most appropriate system for your budget and requirements. Leaky pipes, slow drains, blocked toilets, shower systems, and other plumbing issues can all be found, installed, or repaired by us. Our team is dedicated to providing quality service that meets both your needs and your budget. Make an appointment with us today to get a free quote!
Best, Reliable, And Affordable Plumbers In Ocean
At Top Quality Plumbing, we take great pride in offering reliable solutions for your plumbing problems. Our quality results are the combination of many years of experience and our proficiency in working with various plumbing systems. Some of our specialties include efficient sewer repair services, leak detection and repair, clogged drain cleaning, plumbing fixture installation and maintenance, residential and commercial water heater services, faucet repair and replacement, and more. With so much experience under our belts, you can expect high-quality service at affordable prices. If you need a plumbing company that's fast and reliable in Ocean, call the experts at Top Quality Plumbing!
Professional Water Heater Repairs In Ocean
Top Quality Plumbing is the leading water heater repair company in Ocean, NJ. We provide repairs for any problems you are having with your water heater. We provide many forms of residential and commercial repairs for water heaters including repairing gas pressure regulators, removing oxidizing buildup from the burner assembly, installing new burners or hot plates, corrosion removals, and much more. Our technicians can also provide replacement parts to help rehabilitate your existing water heater as well as install a new unit on site if needed. Call us today! Our team of experts is highly trained to make sure that you are comfortable with the work being done. We provide estimates on water heater repair services before any work is performed, so there are no surprises so reach out to one of our plumbers today.
Reviews & Testimonials on Top Quality Plumbing in Ocean, NJ
There are currently no reviews or testimonials, check back soon!
Need a Plumbing Expert?
Call Top Quality Plumbing!

Plumbing Tips & Tricks
Should I DIY My Bathroom Faucet Installation?

You depend on your faucet for drinking water, bathing, and washing dishes. But when it stops working properly, you need to act fast to avoid the spread of mold or the growth of rust. And if you've ne […]
Does My Water Heater Need To Be Replaced?

Do you experience sudden spikes in water temperature? Are you concerned about a leak? Does your water heater seem to run hot and keep going out? If you answered yes to any of these questions, it migh […]

Contact Us Today
Call Your Trusted Spring Lake Plumber Today!