Brick's Leading Plumber & Plumbing Repair Services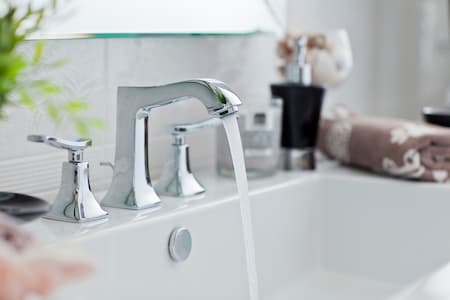 At Top Quality Plumbing, we are committed to providing you with the finest possible customer service and results. Allow us to assist you with all of your plumbing requirements! Residents of Brick can count on us and can expect a response within an hour! Our plumbers will arrive on time, armed with all of the gear necessary for the task, ensuring that you will not have to worry about a thing. Our mission is to always give great service to each customer. Additionally, we recognize that our customers expect the highest quality items and the most meticulous workmanship. Top Quality Plumbing is your best choice when you're looking for a professional heating or plumbing company in Brick, NJ.
Brick Plumbing Will Fix Your Toilet And Faucet Issues
If you need any kind of plumbing services in Brick, we are here to help. Whether it's repairing a leaky faucet or installing a new water heater, our highly trained specialists have the knowledge and equipment necessary to complete the job correctly. Our staff provides a comprehensive range of plumbing services, including faucet and toilet installation and repair. We realize how important it is for you to have confidence in our plumbing services, which is why we provide advice and assistance before, during, and after installation. Kindly contact us immediately with any plumbing queries or concerns you may have, and we will gladly address them for you.
#1 Hot Water Heater Company In Brick
Our skilled specialists can quickly and affordably install a new water heater in your home! We only use the most efficient, high-quality water heaters, which give you a long-lasting unit. We will guarantee that your new water heater is installed properly and in accordance with current industry standards, ensuring a safe and efficient system for years to come! Contact us immediately if your water heater breaks or malfunctions. We provide cutting-edge equipment to complete the project quickly so you can enjoy a hot shower again! We have a wide selection of water heaters from top manufacturers that will fit neatly into your space, and we can help you select the one that best suits your needs.
Reviews & Testimonials on Top Quality Plumbing in Brick, NJ
There are currently no reviews or testimonials, check back soon!
Need a Plumbing Expert?
Call Top Quality Plumbing!

Plumbing Tips & Tricks
Should I DIY My Bathroom Faucet Installation?

You depend on your faucet for drinking water, bathing, and washing dishes. But when it stops working properly, you need to act fast to avoid the spread of mold or the growth of rust. And if you've ne […]
Does My Water Heater Need To Be Replaced?

Do you experience sudden spikes in water temperature? Are you concerned about a leak? Does your water heater seem to run hot and keep going out? If you answered yes to any of these questions, it migh […]

Contact Us Today
Call Your Trusted Spring Lake Plumber Today!