Howell's Most Trusted Plumber & Plumbing Repair Services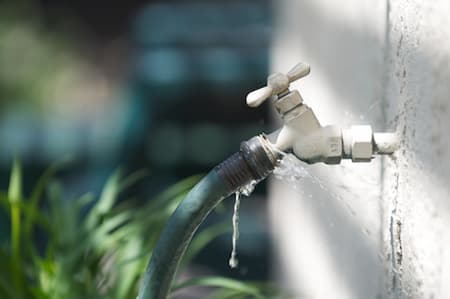 At Top Quality Plumbing, we're proud of our status as Howell's most trusted plumber. We want you to be guaranteed that your plumbing needs are in good hands, so we only use the highest quality equipment and employ highly skilled technicians to install, repair, and maintain them. We understand that not every plumbing repair is the same, so our plumbers are trained on various plumbing issues and problems. They can provide you with the solutions you need the first time you call. We can solve any issue, from drains that won't stop running to toilets that won't flush. We have helped many people in the Howell area with their plumbing needs, so why not give us a call? You can also schedule an appointment online.
Plumbing Repair, & Drain Cleaning Services In Howell
With years of experience, we provide quality workmanship to our customers at affordable rates. Our services include installing and repairing hot and cold fittings for faucets and cleaning, clearing, and drain replacement. We ensure all safety procedures are adhered to for a timely and efficient install. We have a reputation for being reliable, professional plumbers who aim to offer our customers in Howell excellent service delivery. Visit us for a free assessment, or call us today!
Expert Water Heater Repair Service In Howell
If you live in the Howell, NJ area and need water heater repair, reach out today. We have years of experience working with all makes and models of water heaters, so if your water heater fails to provide you with hot water, give us a call today for quality service! It's never been more cost-effective or convenient to have your problem resolved so quickly. We are the best service company for water heater installation, and our expert technicians use high-quality parts and fixtures for all projects. That means no hidden charges, fast repair times, and great prices!
Reviews & Testimonials on Top Quality Plumbing in Howell, NJ
There are currently no reviews or testimonials, check back soon!
Need a Plumbing Expert?
Call Top Quality Plumbing!

Plumbing Tips & Tricks
Should I DIY My Bathroom Faucet Installation?

You depend on your faucet for drinking water, bathing, and washing dishes. But when it stops working properly, you need to act fast to avoid the spread of mold or the growth of rust. And if you've ne […]
Does My Water Heater Need To Be Replaced?

Do you experience sudden spikes in water temperature? Are you concerned about a leak? Does your water heater seem to run hot and keep going out? If you answered yes to any of these questions, it migh […]

Contact Us Today
Call Your Trusted Spring Lake Plumber Today!