Superior Sump Pump Repair & Replacement To Keep Your Basements Dry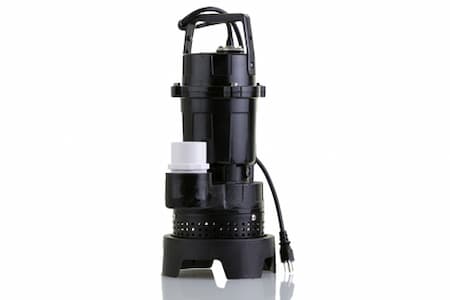 The Top Quality Plumbing team will quickly get to your home or business when you have a sump pump failure. We are your full-service plumber in Spring Lake, offering prompt sump pump repair, installation, inspection, maintenance, and efficient service on all makes and models of sump pumps. So when your sump pump fails, don't panic! Of course, nobody wants a sump pump failure in their home or business. However, it's a plumbing emergency that needs immediate attention to avoid significant water or sewage damage to your building. Our technicians can locate your problem and make the necessary repairs to keep water out of your basement - saving you time and money! Call now for sump pump repair in Spring Lake. If water is gushing into your basement or your basement smells like sewer gas, you need to act fast. Our licensed plumbers are trained to provide premium sump pump repair, regardless of age or condition.
Replacement Sump Pump
Top Quality Plumbing is the only company you'll need for your sump pump repair or replacement. A properly installed sump pump is your first line of defense against water damage. We'll be there to replace it the moment it breaks, so you don't have to. We've also got you covered for all kinds of other services, like drain cleaning, and pipe repair and placement. With fast, efficient service, you can rest assured that when your sump pump breaks down, you'll be back up and running in no time with Top Quality Plumbing. So whether you need a brand-new sump pump or septic tank or want to see what's clogging your drain, you can always rely on us for the best advice and service in the business. With our affordable rates, responsive customer service, and the latest technologies in hand, you can have peace of mind that your home is fully protected against water damage.
Need a Plumbing Expert?
Call Top Quality Plumbing!

Plumbing Tips & Tricks
Should I DIY My Bathroom Faucet Installation?

You depend on your faucet for drinking water, bathing, and washing dishes. But when it stops working properly, you need to act fast to avoid the spread of mold or the growth of rust. And if you've ne […]
Does My Water Heater Need To Be Replaced?

Do you experience sudden spikes in water temperature? Are you concerned about a leak? Does your water heater seem to run hot and keep going out? If you answered yes to any of these questions, it migh […]

Contact Us Today
Call Your Trusted Spring Lake Plumber Today!