Manasquan's Go-To Professional Plumber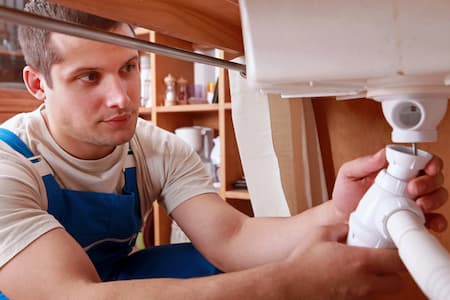 Residential and commercial plumbing services are necessary for every house or business in Manasquan. Do you need to clear a blocked drain or repair a damaged water heater? We'll work with you to figure out the best course of action. You can depend on a professional plumber to install the best system for your budget and needs. We can locate, install, or repair leaky pipes, sluggish drains, clogged toilets, shower systems, and other plumbing problems. Our staff is committed to delivering high-quality service that is both cost-effective and fulfills your requirements. Make an appointment with us now to get a free estimate!
Manasquan's Right Choice For Plumbers
At Top Quality Plumbing, we take great pleasure in providing dependable plumbing solutions. Our high-quality options result from a mix of years of experience and expertise with a variety of plumbing systems. Some of our specialties are sewer repair, leak detection and repair, blocked drain cleaning, plumbing fixture installation and maintenance, residential and commercial water heater services, faucet repair and replacement, and more. It's simple: We combine education and state-of-the-art techniques to empower our customers to make the right call from the start. And you can trust us with your family and business because we're fully licensed and insured. So call the professionals at Top Quality Plumbing in Manasquan if you need a quick and dependable plumber today.
Manasquan Water Heater Repair - Professional Service
Top Quality Plumbing is Manasquan, NJ's most trusted water heater repair business. Our technicians are trained to address all types of issues related to water heater repairs. We have built a reputation as the leading hot water heater repair company. We service all brands and types of hot water heaters. With our extensive knowledge and practical experience, we will provide you with professional and informed advice you can rely on that is within your budget and time constraints. If you're looking for the most skilled plumbers in Manasquan, look no further than Top Quality Plumbing! No job is too big or small, so give us a call!
Reviews & Testimonials on Top Quality Plumbing in Manasquan, NJ
There are currently no reviews or testimonials, check back soon!
Need a Plumbing Expert?
Call Top Quality Plumbing!

Plumbing Tips & Tricks
Should I DIY My Bathroom Faucet Installation?

You depend on your faucet for drinking water, bathing, and washing dishes. But when it stops working properly, you need to act fast to avoid the spread of mold or the growth of rust. And if you've ne […]
Does My Water Heater Need To Be Replaced?

Do you experience sudden spikes in water temperature? Are you concerned about a leak? Does your water heater seem to run hot and keep going out? If you answered yes to any of these questions, it migh […]

Contact Us Today
Call Your Trusted Spring Lake Plumber Today!